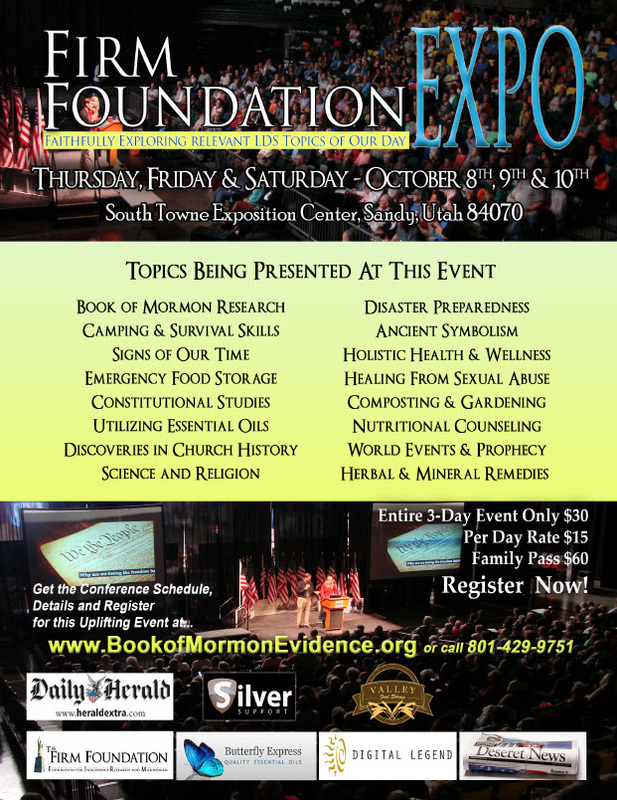 The Firm Foundation Expo will be held Thursday, Friday and Saturday - October 8th, 9th and 10th. There are many amazing speakers and classes to choose from.


I have been invited to speak on Friday and again on Saturday on the topic of "Healing From Sexual Abuse."


My class will be taught:


Friday from 1:30 - 2:30 pm in Room B.
Saturday from 4 - 5:00 pm in Room B.